30 Gifts for People Who Love Europe
December 17, 2018
Do you love Europe? I DO! Or maybe you have a special someone in your life who loves everything about Europe? Its food, culture, wine, beer…? Hmm, do ya? If so, then you're in luck because this list is for you. Or them. What follows is a carefully curated guide of gifts made in, inspired by or somehow connected to Europe.
---
Gifts for Foodies
---
1. EatWith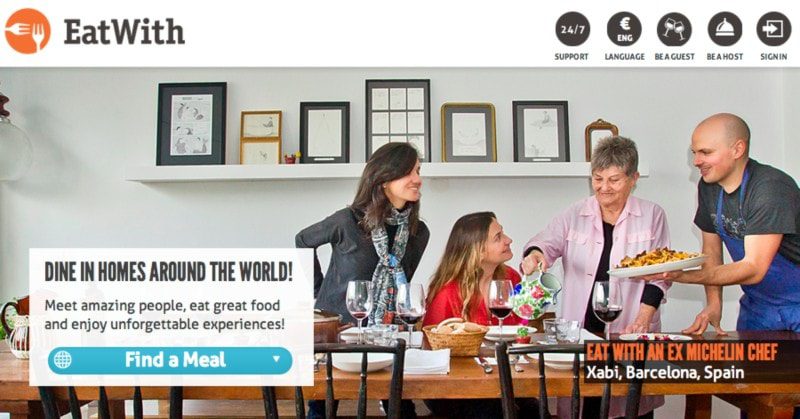 After a beef bourguignon dinner with my Airbnb hosts and their friends in Bayeux, France (eaten in the candlelit courtyard of their 16th-century home no less), I thought, "Airbnb should really offer dinner, too. Or maybe a whole different website and app just for booking home-cooked dinners with locals." So imagine my surprise when I stumbled upon this website. I showed it to my wife and made the mistake of asking her what these jokers have that I don't. "Money, experience, connections, a plan, developers, marketing, venture capital, an actual product…"
Buy Now
2. How to Read the Menu: France, Italy and Spain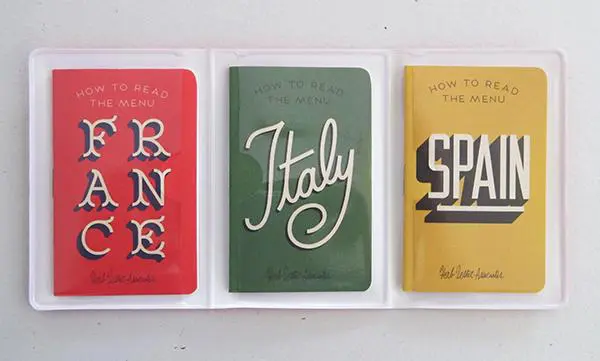 I've never met a menu that I couldn't confidently order from, no matter how little I'm actually able to understand. So you can probably guess that my travels are rife with culinary surprises. From a full platter of thinly sliced ham when I thought we were getting a small tapas plate to constantly mistaking tagliata (beef) with tagliatelle (pasta), what I'm trying to say is I need these books.
Buy Now
3. Truffle Oil 3x Selection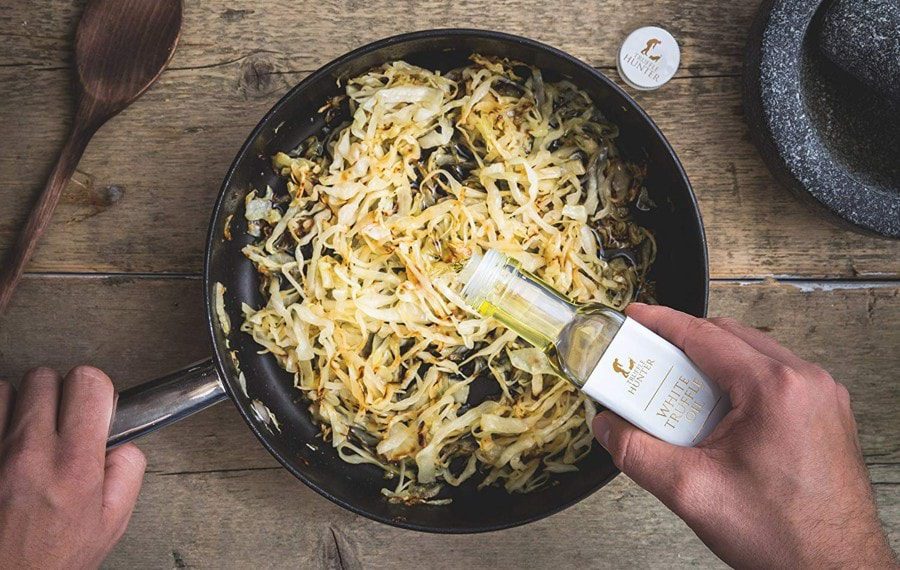 My neighbor recently adopted an Italian truffle dog. They call her Eliza. By next fall, I will harness this crazed hound to do my truffle bidding in the oak forests of Western Colorado. I can't bear knowing that the only thing standing between me and potential truffle ecstasy is nothing but a little expert training gleaned from decades of experience and handed down from generation to generation.
Buy Now
4. Italian Farmhouse Cookbook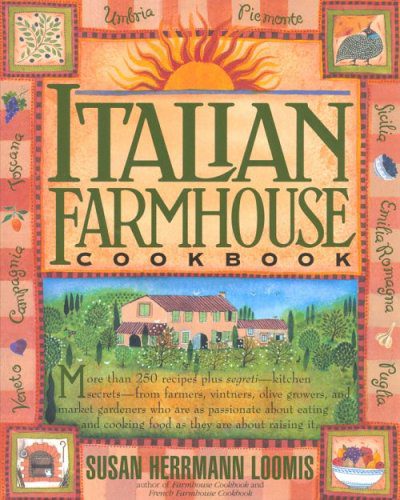 Speaking of canines: Over Thanksgiving, I saved a copy of this 18-year-old cooking/travel book from the frothing pack of attack dogs that prowl my in-laws' farm, very nearly losing a few digits and definitely a chapter or two in the process. It costs $2 on Amazon.
Buy Now
---
LIKE FREE BOOKS? Get a free Paris ebook when you subscribe to my free, monthly email newsletter, EuroExperto. Subscribe here!
---
5. Squid Ink Pasta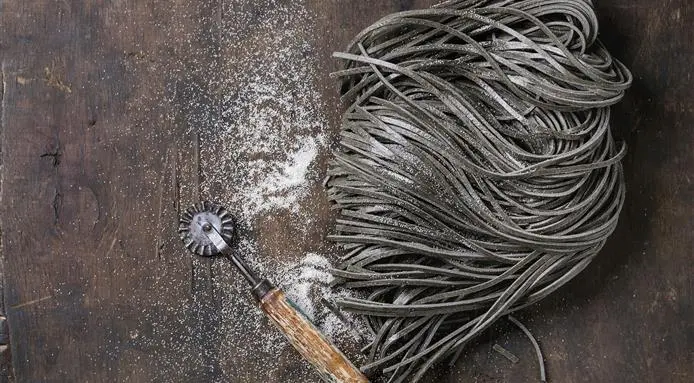 Did you know that cephalopod ink contains the neurotransmitter dopamine that produces a sensation of euphoria in human brains? Now, I'm not saying that squid-ink pasta will get you high, but I'm also not saying it won't.
Buy Now
6. Laguiole 3-Piece Cheese Knife Set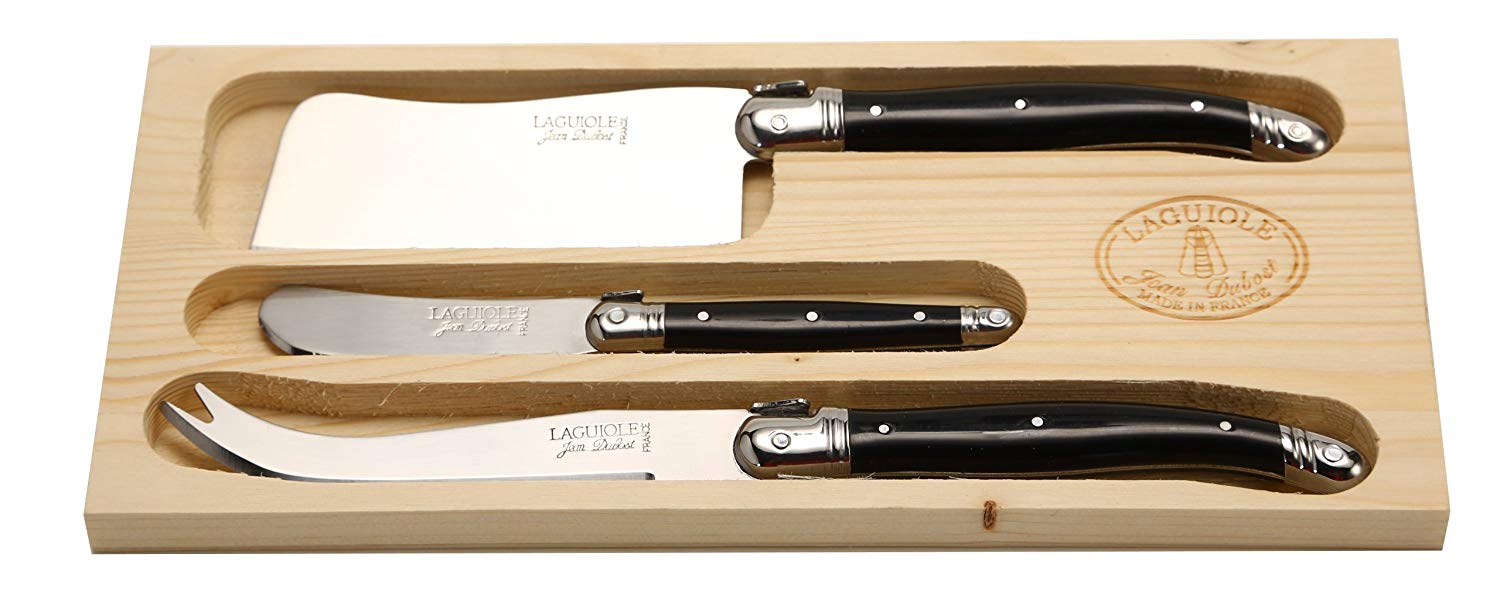 Before recent protests erupted in France, I highlighted the following passage in the 1991 book, "A Year in Provence," by Peter Mayle:
"You buy a bidet," he said, jabbing me with his finger, "and you pay full TVA [ed. note: 18.6% at the time, 20% nowadays]. The same for a washer or a screw. But I will tell you something scandaleux and altogether wrong. You buy a pot of caviar, and you will pay only 6 percent TVA, because it is classified as nourriture. Now tell me this: Who eats caviar?…I will tell you. It is the politicians, the millionaires, the grosses légumes in Paris — they are the ones who eat caviar. It's an outrage."
So, as you can see, this rural resentment of Paris and the moneyed elite — though potentially rooted in the great bidet uprising of 1991 — has been percolating for some time. Like since 1789.
Buy Now
---
Gifts for Planners
---
7. Scratch Off World Map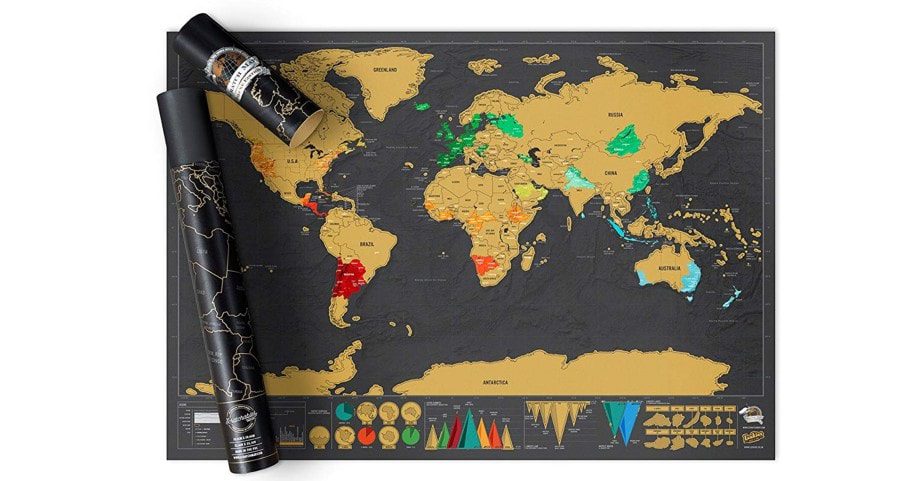 The world needs more "scratch-off" things. Why is scratch-off technology limited to lottery tickets and maps? There's no shortage of opportunities! College acceptance letters? Make 'em scratch off. Restaurant menus? Definitely. Report cards? No brainer, scratch off. Election ballots? Scratch to win, baby!
Buy Now
8. Airbnb Gift Card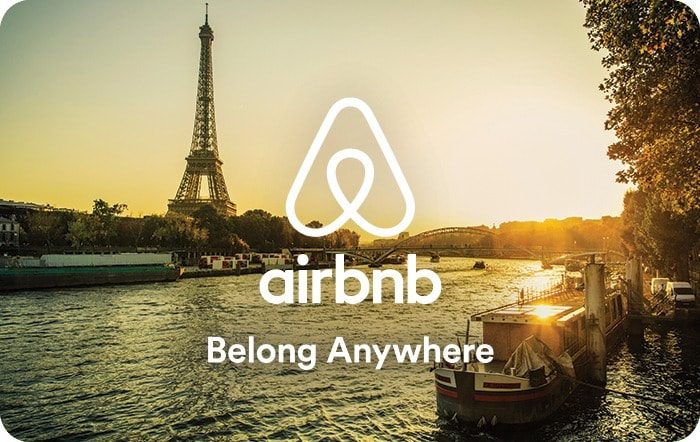 Some people say gift cards lack sentimentality. Some people also wear Under Armour in public.
Actual, Physical Cards: $50 | $100
Emailed Cards
9. Rail Europe Gift Card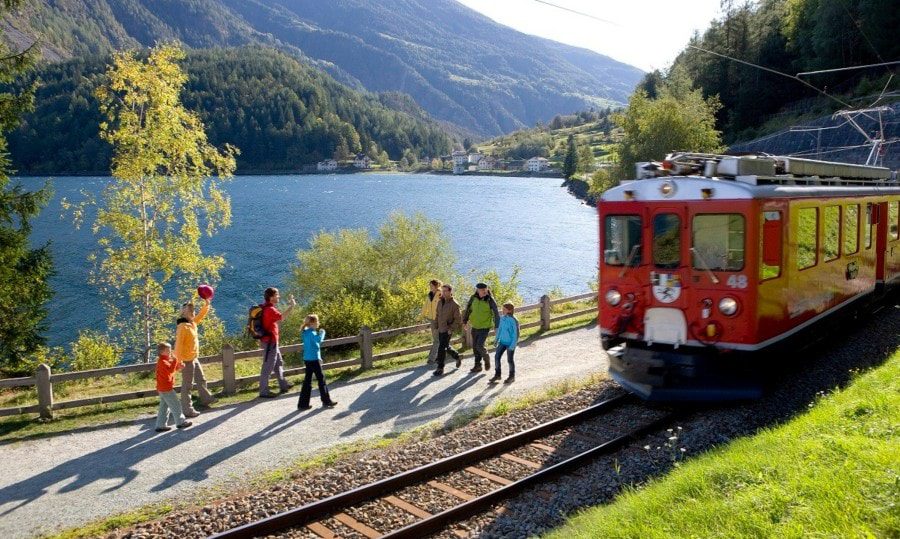 A few years back, I took local trains from Dinan, France to coastal Saint-Jean-de-Luz, also France. To travel "free" on my Eurail pass required six local train connections during a roughly 12-hour travel day. Amazingly, only one of those trains was canceled. I don't even remember where but we — an entire trainload of passengers — were unceremoniously dumped onto another train, which, of course, itself was already packed to the gills. I rode that connection, some 90 minutes, in the loud, unceasingly bumpy (aren't train tracks flat?!?) connecting corridor between two rail cars, squeezed asses to ankles with 20 other people. And their luggage. And luggage of the train's original passengers. Eventually, after about 10 minutes of pissed-off silence, someone in a heavy French accent said in English, "French efficiency." We all burst into laughter, a British woman daubing her eyes as she sat on her husband's lap, who himself was folded in half and stored atop his roll-aboard in the luggage closet. I made my destination, several hours later than expected. But I made it, and immediately went for a swim in the sea.
Buy Now
---
Gifts for Oenophiles
---
10. Moleskine Wine Journal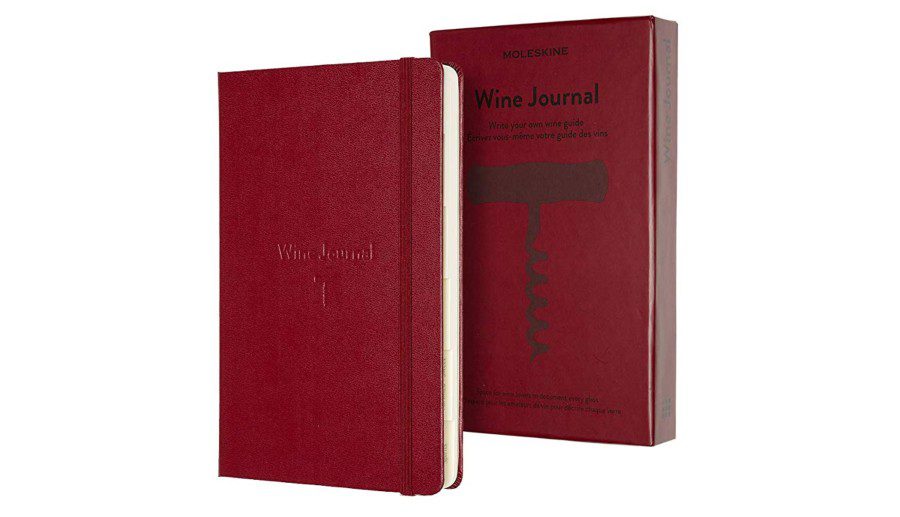 I worked a wine harvest in Napa and Sonoma about 15 years ago. In addition to learning a whole new arsenal of Spanish curse words, I discovered that it takes a lot of cheap beer to make expensive wine. The winery's blender — a virtual God of the label who walked around the co-op like Julius Caesar after the conquest of Gaul — would polish off a sixer before noon. While also tasting and blending wine for hours. After tasting more wine and checking vats for a few hours after lunch, she'd then go pick up her kids from daycare. In a car. After that, the real drinking began.
Buy Now
11. Opinel Wine & Cheese Knife


Is it just me or does all this wine and cheese taste better outside?
Buy Now
12. Vapur Collapsible Wine Flask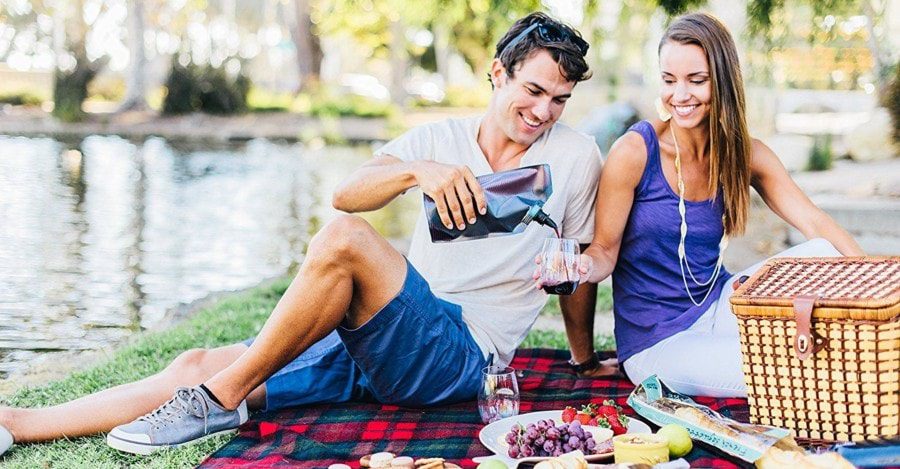 Yeah. These two models know what I'm talking about.
Buy Now
13. Murano Art Deco Wine Charms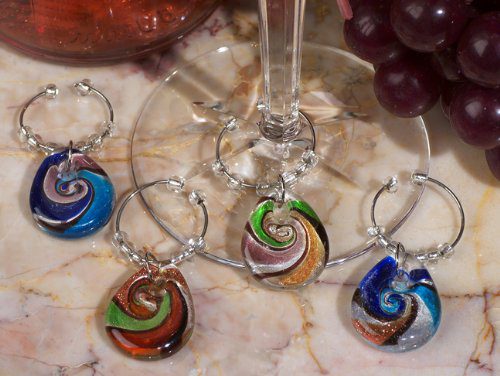 The same neighbor responsible for bringing me THISCLOSE to my truffle destiny happens to be a professional glassblower. He trained in Europe and last year went to Murano — an island in the Venetian Lagoon famous for its glass art — for a weeklong class. He makes amazing stuff. Check out his work here. Is this a transparent attempt to curry favor with the owner of my soon-to-be truffle hunter? Perhaps. But the real takeaway here is that I have a minor obsession with truffles.
Buy Now
SEE THE REST OF THE GIFT GUIDE HERE:
https://rorymoulton.com/gifts-for-europe-lovers-2018/?fbclid=IwAR0FdjWWGIokCmQXzKOB84QRz4Ds-Bzcxw6-WMqUn5QznvxDYawHmuLEFwI